The Hotness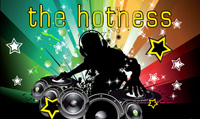 | | |
| --- | --- |
| Mix Name: | The Hotness |
| Mix DJ: | DJ Little Fever |
| Mix Genres: | House, Pop, Hip-hop |
| Explict Lyrics: | Yes |
| Mix Length: | 60 minutes |
| Mix BPM: | Varies |
| Mix Rating: | ( 47 Votes ) |
| Share this awesome mix: | |
Mix Description
While sometimes you're in the mood to discover new music, that obscure album cut that no one has ever heard and doesn't get any radio airplay, other times you want the hits, the hits and nothing but the hits.  In his mix "The Hotness", DJ Little Fever is giving you the latter: 60 minutes of the hottest jams from the Summer of 2012, all cut up with DJ Little Fever's unique style and flair.
Sending you out of the house with Carly Rae Jepsen's hit "Call Me Maybe", The Hotness has got a little bit of everything you love with hot tracks from A-list artists including Pink, Rihanna, Flo Rida, Katy Perry and (literally) dozens more! The mix is pretty consistent throughout, splicing in cool down periods at all the right moments.
If you're determined enough to make it through to the end, you'll be treated with a drop in tempo but a pump in energy as the mix slides down into some hip-hop beats beats featuring Pitbull, Jackson 5, and Tyga.  When it comes to bringing you home, The Hotness does the job like only DJ Little Fever can with a great rendition of Simon & Garfunkel's "Cecilia".
read less
While sometimes you're in the mood to discover new music, that obscure album cut that no one has ever heard and doesn't get any radio airplay, other times you want the hits, the hits and nothing but the hits.  In his mix "The Hotness", DJ Little Fever is giving you the latter: 60 minutes of the hottest jams from the Summer of 2012, all cut up with DJ Little Fever's unique style and flair.

read more
| | | | | | | |
| --- | --- | --- | --- | --- | --- | --- |
| # | Track Title | Artist | Preview | BPM | MI | Buy track |
| 1 | Carly Rae Jepsen | Call Me Maybe | | - | - | |
| 2 | Brokenhearted | Karmin | | - | - | |
| 3 | You Don't Even Know You're Beautiful | One Direction | | - | - | |
| 4 | Glad You Calle Ocho (Menegaux Edit) | Pitbull & The Wanted | | - | - | |
| 5 | Glad You Came | The Wanted | | - | - | |
| 6 | Where Have You Been (DJ LITTLE FEVER LIVE REMIX)  | Rihanna | | - | - | |
| 7 | Wild Ones (Intro Edit) | Flo Rida & Sia | | - | - | |
| 8 | Titanium (Diggz Frankenstein Edit - Aylen Ending) | David Guetta | | - | - | |
| 9 | Blow Me (One Last Kiss) | Pink | | - | - | |
| 10 | Scream (XF Peak Hour Edit) | Usher | | - | - | |
| 11 | Don't Wake Me Up (Hook First Edit) | Chris Brown | | - | - | |
| 12 | Wide Awake (Jump Smokers Remix) | Katy Perry | | - | - | |
| 13 | Goin' in (Lil' Jon Club Mix) (Diggz Less J. Lo Mixshow Edit) | Jennifer Lopez | | - | - | |
| 14 | Sorry For Party Rocking (Anthem Kingz Party Starter Edit) | LMFAO | | - | - | |
| 15 | Can't Stop Me (Tiesto Remix) | Afrojack & Shermanology | | - | - | |
| 16 | Who Is Ready To Jump (Aca Intro W/Hype) | Chuckie | | - | - | |
| 17 | Payphone (DJ LITTLE FEVER LIVE REMIX)  | Maroon 5 Ft. Wiz Khalifa (Mr. Acapella) | | - | - | |
| 18 | Cry (Let's Get This Party Started Intro) | Anthem Kingz | | - | - | |
| 19 | I Cry | Flo Rida | | - | - | |
| 20 | 1 Nite | Cobra Starship & Kay | | - | - | |
| 21 | Good Time (Diggz Mixshow Edit) | Owl City | | - | - | |
| 22 | Now Or Never | Outasight | | - | - | |
| 23 | Starships One More Time (Scooter Remix) | Nicki Minaj Ft Daft Punk | | - | - | |
| 24 | Without You (DJ LITTLE FEVER LIVE REMIX)  | David Guetta Ft Usher  | | - | - | |
| 25 | Chasing The Sun (Intro) Club) | The Wanted | | - | - | |
| 26 | Kick Out The Epic (Diggz Epic Squared Bootleg) (No Dubstep Quick Hitter) | Dada Life | | - | - | |
| 27 | Feel So Close (Extended Version) | Calvin Harris | | - | - | |
| 28 | Domino Flash back (Jay Dabhi Bootleg) | Jessie J | | - | - | |
| 29 | Give Me That O (Skeet Skeet Remix) | Rebecca Stella | | - | - | |
| 30 | Part Of Me (DJ LITTLE FEVER LIVE REMIX)  | Katy Perry | | - | - | |
| 31 | TURN UP THE MUSIC - REFIX | CHRIS BROWN FT RIHANNA & FATMAN SCOOP | | - | - | |
| 32 | Let It Go | Dragonette | | - | - | |
| 33 | I'm All Yours | Jay Sean & Pitbull | | - | - | |
| 34 | Back In Time | Pitbull | | - | - | |
| 35 | Lets Go (DJ Phlipz Hype Edit) | Calvin Harris & Ne-Yo | | - | - | |
| 36 | The Motto (Max Methods Trans 128 to 101) | Drake & Lil Wayne | | - | - | |
| 37 | I Want You Back that the Motto (914 Hit Squad Edit) | Jackson 5 & Drake | | - | - | |
| 38 | Up for The Motto (DJ Dstar & DJ Heat Edit Intro Clean) | Loverance | | - | - | |
| 39 | Ayy Ladies (Diggz Headsprung Hype Aca In Edit) (Clean) | Travis Porter | | - | - | |
| 40 | Boyfriend (Danny Diggz Re-Drum) (With Hype) | Justin Bieber | | - | - | |
| 41 | Back To Life (Live It Up) | Sean Kingston & T.I. | | - | - | |
| 42 | Rack City (DJ Dstar & DJ Heat Clean Intro Edit) | Tyga | | - | - | |
| 43 | Whistle (Intro Edit) | Flo-Rida | | - | - | |
| 44 | Some Nights | Fun | | - | - | |
| 45 | Cecilia | Simon & Garfunkel | | - | - | |