Going the Distance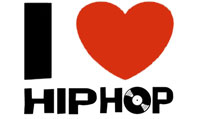 | | |
| --- | --- |
| Mix Name: | Going the Distance |
| Mix DJ: | Mike Czech |
| Mix Genres: | Hip-hop |
| Explict Lyrics: | No |
| Mix Length: | 30 minutes |
| Mix BPM: | 90 |
| Mix Rating: | ( 36 Votes ) |
| Share this awesome mix: | |
Mix Description
At Rock My Run, we listen to YOU the runners out there that are cranking out the miles. Legendary DJ Mike Czech's first Rock My Run Mix "Going the Distance" is a perfect example of this: We know you love you some hip-hop, so Mike has put together a strong, 30 minute mix of hip-hop & R&B tracks that will have you head nodding and fist pumping during your workout.  There's even a little dash of 90's flavor in there for our old school fans!
Highlights in this mix include the aforementioned 90's tracks (can anyone say Blackstreet & Arrested Development?), a SICK mix of Sublime's Santeria, and Nicki Minaj & Drake's collaboration "Moment 4 Life", a great track for a running mix!
With a BPM that starts at 90 and only goes up to about 100, it's not a mix that you should use matching your strides.  Instead, run your pace and enjoy the great beats and classic tracks during your workout.
read less
At Rock My Run, we listen to YOU the runners out there that are cranking out the miles. Legendary DJ Mike Czech's first Rock My Run Mix "Going the Distance" is a perfect example of this: We know you love you some hip-hop, so Mike has put together a strong, 30 minute mix of hip-hop & R&B tracks that will have you head nodding and fist pumping during your workout.  There's even a little dash of 90's flavor in there for our old school fans!

read more
| | | | | | | |
| --- | --- | --- | --- | --- | --- | --- |
| # | Track Title | Artist | Preview | BPM | MI | Buy track |
| 1 | Rude Boy | Rihanna | | - | - | |
| 2 | Empire State of Mind | Jay-Z feat. Alicia Keys | | - | - | |
| 3 | Paper Planes | M.I.A. | | - | - | |
| 4 | Santeria Billionaire (Mike Czech Remix) | Sublime vs. Travie McCoy | | - | - | |
| 5 | People Everyday | Arrested Development | | - | - | |
| 6 | No Diggity | Blackstreet feat. Snoop Doggy Dogg & Dr.Dre | | - | - | |
| 7 | Drop it Low | Ester Dean feat. Chris Brown | | - | - | |
| 8 | Stereo Hearts (Marc Maurice Edit) | Gym Class Heroes | | - | - | |
| 9 | Written in the Stars | Tinie Tempah feat. Eric Turner | | - | - | |
| 10 | Got 2 Luv U | Sean Paul feat. Alexis Jordan | | - | - | |
| 11 | Roll Up | Wiz Khalifia | | - | - | |
| 12 | Moment 4 Life | Nicki Minaj feat. Drake | | - | - | |
| 13 | Out of My Head | Lupe Fiasco feat. Trey Songz | | - | - | |
| 14 | Tambourine | Eve feat. Swizz Beats | | - | - | |