DJ Demon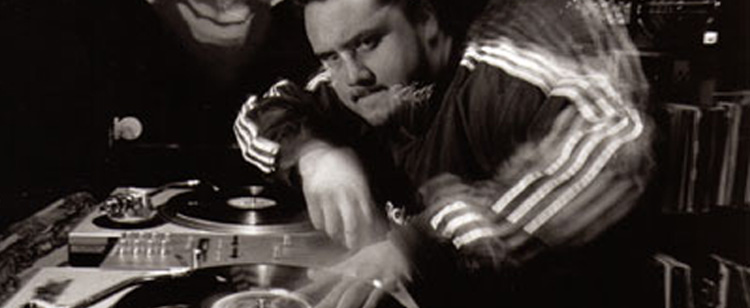 Mixes
About
DJ Demon is San Diego Hip-Hop. With his roots firmly planted in the San Diego Music scene, he has served his hometown with dedication and service paralleled only by his strong love of hip-hop and all things musical for well over a decade. Demon is as prolific in his production as he is multi-faceted with his DJ skills.

DJ Demon has shared the stage with hip-hop gurus such as KRS-1, Common, Mos Def, Fugees, Gangstarr, Blackalicious, EPMD, DigitalUnderground, E-40, Alkaholics and Psycho Realm. Previously a member of San Diego's pioneering hip-hop group ICONS, he has recorded and produced five full-length albums and won a San Diego Music award for Best Hip-Hop Album.

Commercially, you can find his beats in MasterCard commercials one of which he appeared in. His beats have also appeared in his long line of mixtapes: "As The Tables Turn," "Accept The Truth," "SD Colleagues" and the Biggie mix "Going Back To Cali." He is currently in production on "My Name Holds Weight" with Big Black of MTV's "Rob & Big."

In 2007 Dj Demon became an active member of Sleeping Giant Music. Always looking to the future and ready to adapt to current trends in music, he has recently honed his skills as a Video DJ using Serato plugins. Dj Demon: a producer, a DJ, an ICON, and a San Diego legacy.
DJ Demon's latest tweets
ABOUT 11 days AGO
New video edit I did for the homie DJ Fresh One. VJs.DJs if you want a copy of this hit me with your email addy.... http://t.co/eVyehigCQe
ABOUT 29 days AGO
I wonder if my cat gets jealous when I take my dog for a walk.
2 Apr 2013
The good folks Sleeping Giant Music introduced this to us. Very cool if your on a lot of forums.... http://t.co/w8iQhyQKqU
29 Mar 2013
Let's make it a GOOD FRIDAY ;) Start the weekend off right with the perfect downtown vibe & playlist by yours... http://t.co/VrQcf4d2tJ
28 Mar 2013
Sandbar Mission Beach during spring break week...it's about to go DOWN!! See you there, San Diegooo! http://t.co/khqd7g7CyS
25 Mar 2013
Well, looks like we are in for a good weekend leading up to the Easter holiday. Before you go hunting for some... http://t.co/LIIq9Rk93I
24 Mar 2013
Haha! Shameless never ceases to amaze me.