I Wanna Go!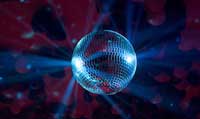 | | |
| --- | --- |
| Mix Name: | I Wanna Go! |
| Mix DJ: | DJ Don Dada |
| Mix Genres: | House, Pop, Hip-hop |
| Explict Lyrics: | Yes |
| Mix Length: | 30 minutes |
| Mix BPM: | 140 |
| Mix Rating: | ( 41 Votes ) |
| Share this awesome mix: | |
Mix Description
There are a lot of similarities between running and dancing - both require you to be on two feet, both require a sense of rhythm, and both, when done right,  will make you sweaty!  This mix is all about those similarities: DJ Don Dada's has taken some of the hottest club remixes of 2011 and spun them into a 140BPM running mix that, after one listen, will have you saying "I wanna go running!"
Heavy with artists like Pitbull, Flo Rida and Rihanna, you probably have heard of most of these songs - but these aren't just what you hear on the radio!  These are club version of these songs that have an added bounce and energy that make them great for running.
Plus these songs transition fast! In 30 mintues DJ Don Dada weaves in 16 songs, so every two minutes you're getting something new to keep you going.  The highlight is the final track of the mix: DJ Mike D's remix of Kelly Rowlands' "Motivation". Normally a more R&B-type song, this remix is perfect for the end of 30 minutes of a good workout, with lyrics that will keep you working hard till the end!
read less
There are a lot of similarities between running and dancing - both require you to be on two feet, both require a sense of rhythm, and both, when done right,  will make you sweaty!  This mix is all about those similarities: DJ Don Dada's has taken some of the hottest club remixes of 2011 and spun them into a 140BPM running mix that, after one listen, will have you saying "I wanna go running!"

read more
| | | | | | | |
| --- | --- | --- | --- | --- | --- | --- |
| # | Track Title | Artist | Preview | BPM | MI | Buy track |
| 1 | OMG (Alex Dreamz & JD Live Bootleg) | Usher | | - | - | |
| 2 | The Time (Dirty Bit) (DJ Mad Clap Your Hands Intro Edit) | Black Eyed Peas | | - | - | |
| 3 | Who's That Chick (Afrojack Remix) | David Guetta feat. Rhianna | | - | - | |
| 4 | Hard (Chew Fu Granite Refix) | Rihanna | | - | - | |
| 5 | How Low (Frank E Remix) | Ludacris | | - | - | |
| 6 | Patron Tequila (DJ Styles Davis Deadmau5 Remix) | Paradiso Girls feat. Lil Jon | | - | - | |
| 7 | Where Dem Girls At (Afrojack Remix) | David Guetta feat Flo Rida & Nicki Minaj | | - | - | |
| 8 | Sweat (David Guetta Remix) | Snoop Dogg | | - | - | |
| 9 | Unless We F#ckin' | Akon | | - | - | |
| 10 | I Wanna Go | Britney Spears | | - | - | |
| 11 | Champagne Showers | LMFAO | | - | - | |
| 12 | Turn Around Part 2 | Flo Rida & Pitbull | | - | - | |
| 13 | S&M (Sidney Samson Club Mix) | Rihanna | | - | - | |
| 14 | Hey Baby (Afrojack's AJ Fire Remix) | Pitbull feat. T-Pain | | - | - | |
| 15 | Dirty Dancer (DJ Vice Remix) | Enrique Iglesias | | - | - | |
| 16 | Motivation (DJ Mike D Remix) | Kelly Rowland | | - | - | |