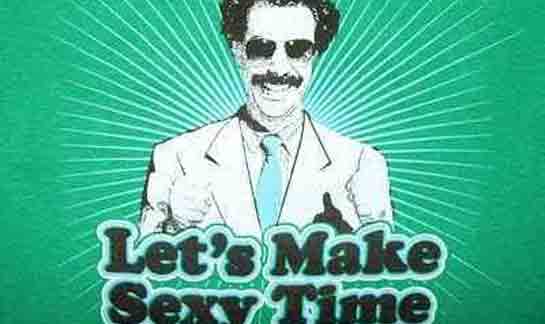 | | |
| --- | --- |
| Mix Name: | $exy for $ummer |
| Mix DJ: | DJ Prophecy |
| Mix Genres: | Pop, Hip-hop |
| Explict Lyrics: | Yes |
| Mix Length: | 53 minutes |
| Mix BPM: | 127 |
| Mix Rating: | ( 45 Votes ) |
| Share this awesome mix: | |
Mix Description
It's that time of year!  Whether you have been running all winter & spring or are just now getting into the swing of things, the $exy for $ummer mix is a great companion on those runs during the hottest months of the year.  Its 50+ minutes of continuous high energy pop & hip-hop running music that will have you singing along as much as you're running along.
The mix begins with the dangerous duet of Rhianna and Brittany on the S&M remix; what better way to begin a nice 50+ minute run than with "I like it like it... I like it like it"!  From there the mix hits a couple of hidden gems with "Watagatapitusberry" and Baby Bash's Outta Control complete with Missy Elliott sample.
Other highlights in the mix include back to back remixes from Far East Movement from Discofries (betcha don't have these mixes!), the inspiring LMFAO track "Yes" ("everyday I see my dream"!) before closing out with the now classic LMFAO track "Party Rock Anthem"
With all these hot tracks, the weather won't be the only thing making you sweat!
read less
It's that time of year!  Whether you have been running all winter & spring or are just now getting into the swing of things, the $exy for $ummer mix is a great companion on those runs during the hottest months of the year.  Its 50+ minutes of continuous high energy pop & hip-hop running music that will have you singing along as much as you're running along.

read more
| | | | | | | |
| --- | --- | --- | --- | --- | --- | --- |
| # | Track Title | Artist | Preview | BPM | MI | Buy track |
| 1 | S&M | Rihanna Feat. Brittany Spears | | - | - | Buy "S&M Remix" |
| 2 | Watagatapitusberry | Pitbull Feat. Lil Jon, Sensato, Black Point & El Cata | | - | - | Buy "Watagatapitusberry" |
| 3 | Outta Control | Baby Bash Feat. Pitbull | | - | - | Buy "Outta Control" |
| 4 | 1980 | Dirt Nasty (DJ c.Flo Remix) | | - | - | Buy "1980" |
| 5 | Check It Out | Will.I.Am Feat. Nicki Minaj | | - | - | Buy "Check It Out" |
| 6 | Feel It | Three Six Mafia Feat. Sean Kingston & Tiesto | | - | - | Buy "Feel It (Clean Album Version Featuring DJ Tiësto, Sean Kingston And Flo Rida)" |
| 7 | Hey | 3OH!3 Feat. Lil Jon | | - | - | Buy "Hey [Explicit]" |
| 8 | 2012 (It Ain't The End) | Jay Sean Feat. Nicki Minaj | | - | - | Buy "2012 (It Ain't The End)" |
| 9 | Bass Down Low | Far East Movement Feat. Dev & The Cataracs (Disco Fries Remix) | | - | - | Buy "Bass Down Low" |
| 10 | Like a G6 | Far East Movement Feat. Dev & The Cataracs (Disco Fries Remix) | | - | - | Buy "Like A G6" |
| 11 | Dirty Talk | Wynter Gordon | | - | - | Buy "Dirty Talk" |
| 12 | Yeah 3X | Chris Brown | | - | - | Buy "Yeah 3x (Clean Version)" |
| 13 | Right Round | Flo Rida | | - | - | Buy "Right Round" |
| 14 | 5,4,3,2,1 | Flo Rida | | - | - | Buy "Turn Around (5,4,3,2,1)" |
| 15 | Barbra Streisand | Duck Sauce | | - | - | Buy "Barbra Streisand" |
| 16 | Gettin' Over You | David Guetta & Chris Willis Feat. Fergie & LMAFO | | - | - | Buy "Gettin' Over You (Feat. Fergie & Lmfao)" |
| 17 | Yes | LMAFO | | - | - | Buy "Yes" |
| 18 | The Time (Dirty Bit) | The Black Eyed Peas | | - | - | Buy "The Time (Dirty Bit)" |
| 19 | That Krazy Boom Boom Pow | The Black Eyed Peas/Pitbull | Track preview unavailable | - | - | Buy "Krazy" |
| 20 | Bon, Bon | Pitbull | | - | - | Buy "Bon, Bon" |
| 21 | Hey Baby (Drop It To The Floor) | Pitbull Feat. T-Pain | | - | - | Buy "Hey Baby (Drop It To The Floor)" |
| 22 | Hotel Room Service | Pitbull | | - | - | Buy "Hotel Room Service" |
| 23 | Beggin | Madcon | | - | - | Buy "Beggin'" |
| 24 | Tik Tok | Bob Sinclar Feat. Sean Paul | | - | - | Remix not for sale |
| 25 | Party Rock Anthem | LMAFO | | - | - | Buy "Party Rock Anthem" |